The ICS Names Dr. Vijay Patel as Chiropractic Physician of the Year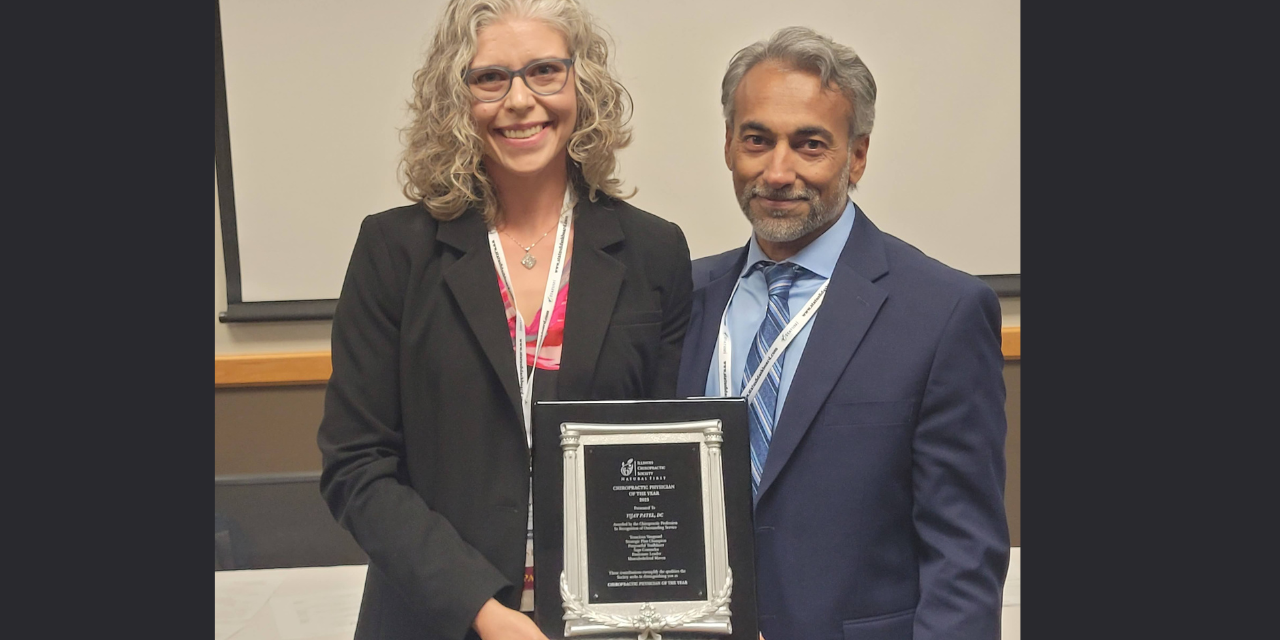 The ICS is proud to announce that the 2023 recipient of the Chiropractic Physician of the Year is Dr. Vijay Patel. The award was announced on October 14 at the ICS Chicagoland Fall Convention.
Dr. Patel completed his chiropractic education at National College of Chiropractic in 1998. He attained distinguished status as a Certified Chiropractic Sports Physician (CCSP) of the American Chiropractic Board of Sports Physicians, as well as achieving board certification in electro-diagnostics, conferred by the American Chiropractic Neurology Board.
While engaged in his busy practice, Dr. Patel has contributed many years of active service to the ICS and to the profession as a whole. He started his ICS participation as District President and subsequently was elected to all executive offices of the Board of Directors, culminating in his tenure as Board President from 2021-2022. Dr. Patel was recognized for his strategic vision and innovation to ensure the ICS' continued long term success, while maintaining the organization's core mission to serve the full spectrum of the profession and its patients.
Dr. Patel has also attained an impressive national presence as the Illinois Chiropractic Society representative to ChiroCongress. He is the current Chairperson of the Fundraising Workgroup Chiropractic Future Strategic Plan Leadership Committee, a group whose work will have a direct and significant impact on the chiropractic profession.
Originally from Canada, Dr. Patel has a passion for hockey and has been a volunteer youth hockey coach. He is a serious athlete in his own right who participates in triathlons, strength training, and outdoor activities with his family.
Please join the ICS in extending a hearty thanks and congratulations to Dr. Patel on his award as 2023 Chiropractic Physician of the Year!