Join Your Colleagues in Helping with This Life-Saving Mission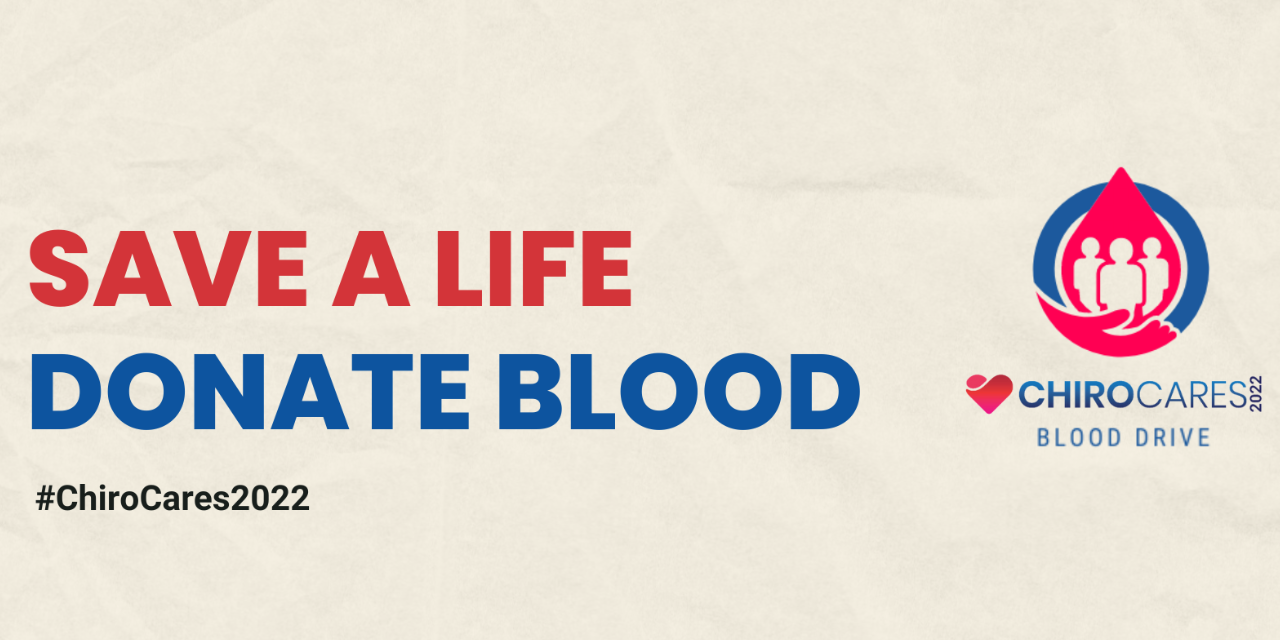 As caring healthcare professionals, chiropractic physicians in Illinois have a great opportunity to join our colleagues from across the country in an important mission. The Illinois Chiropractic Society is partnering with ChiroCares, the charitable affiliate of ChiroCongress, to launch a national blood drive September through December 2022. ChiroCares is a charitable nonprofit organization with a mission to empower, support, and promote the chiropractic profession, now also using its voice to address an acute national health issue. What makes chiropractic such a wonderful profession is our pursuit to help our fellow citizens, and this is a unique chance to further put this passion into action.
Since the Covid-19 pandemic and other disruptions to essential services, there has been an extreme shortage of blood supply, causing a national blood crisis. Many businesses, colleges and universities, and other organizations were forced to skip their usual blood drives, resulting in this lack of blood supply.
ChiroCares has partnered with the Red Cross and other key chiropractic organizations to hold a national blood drive. Through this collaboration, chiropractic physicians in Illinois, and their patients, can join in the effort to donate blood and support the American Red Cross to help address this critical issue.
Please click here to find a blood donation center near you and to set up an appointment. When you click on the appointment link, you will arrive at the virtual landing page and will complete the donor form. At that time, you will be redirected to an online scheduling system, where you can choose a convenient date, time, and location for them to donate.
There is also an opportunity to provide a cash donation on behalf of the ChiroCares campaign. If feasible, you can even host a blood drive event at your clinic by contacting suzi@chirocongress.org.
Quick Links:
Schedule a Blood Donation Here
Find Out More About the National Blood Drive Here
Posters and Social Media Images Here
Make a Monetary Donation Here
Schedule a Blood Drive at Your Office Here
Download Promotional Materials for your Office and Website Here
Chiropractic Physicians and other nonprofit chiropractic organizations across the nation are taking part in this worthy cause. Please join us all in this life-saving mission!