TODAY: Final License Renewal Deadline (8/31/2023)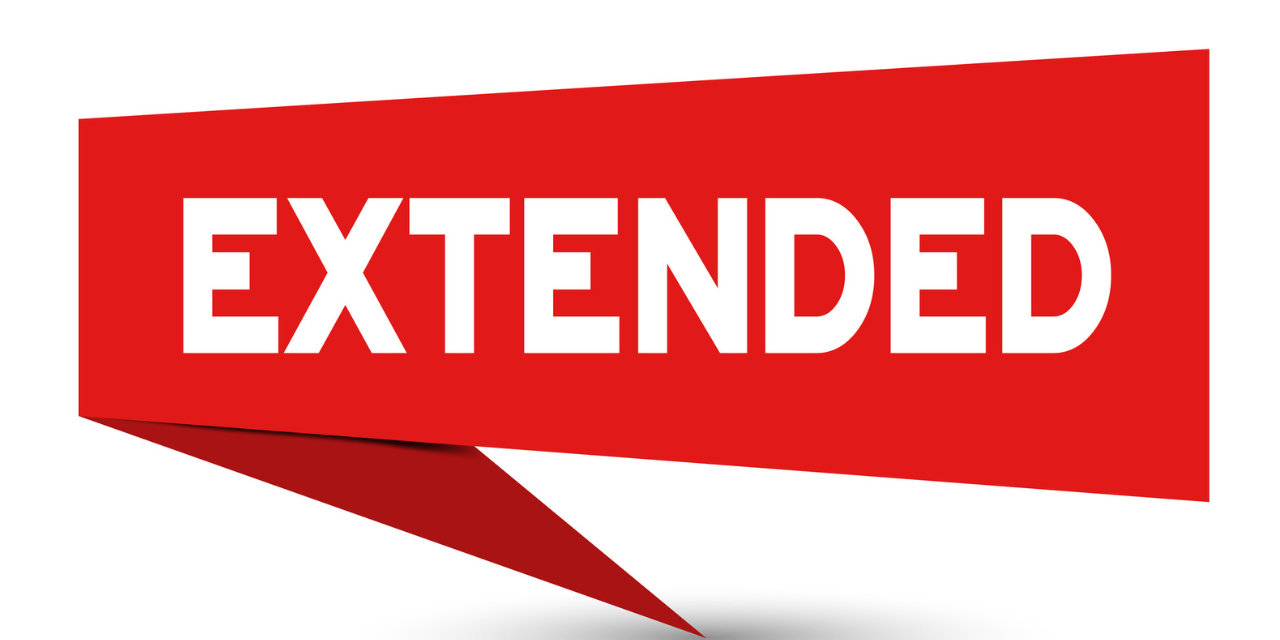 The Illinois Department of Financial and Professional Regulation (IDFPR) has now extended the 2023 license renewal deadline from July 31, 2023, to August 31, 2023.
The variance was issued to extend the 2023 expiration date of chiropractic physicians, medical doctors, and doctors of osteopathy from July 31, 2023, to August 31, 2023, The document states, "This Variance is granted based on technological system challenges utilized by the Illinois Department of Financial and Professional Regulation and the Department's determination that certain licensees have encountered online renewal issues."

IMPORTANT NOTE: The IDFPR variance document does not extend the deadline to complete CME beyond July 31, 2023, and the Department has confirmed to the ICS that all CME should have been completed July 31 or prior. It appears that the IDFPR will grant the fee waiver through August 31, 2023, and will not impose late fees until after August 31, 2023. All other statutes, rules, and regulations will apply.

Click here to see the announcement from the IDFPR.
Are you having technical problems renewing your license?
Please start by reviewing our how-to-renew video. If you continue to have problems after following the steps outlined in that video, you should attempt to create a new account with IDFPR by following these steps:
Please take the following steps as if you have never made an account, never attempted to log in, and never visited the IDFPR renewal site.
Click: https://online-dfpr.micropact.com/
Click the Register link under the Log In button.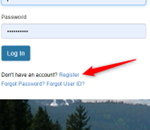 Make sure to select "Individual" and "Yes," then click Next.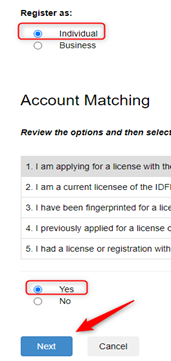 Complete the top three boxes only. DO NOT TRY TO ENTER AN ACCESS ID. Then click Finish.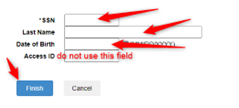 Complete the next screens AS-IF you have never been on the site. It should match your license, and once the account is set up… you can follow the instructions in the how-to video.
Stop Here if you completed steps 1-6 and were able to renew your license.
If you continue to have problems. Please email IDFPR immediately with an email as follows:
Subject Line: "LICENSE RENEWAL ASSISTANCE"

Body:

"IDFPR,

I have technical problems when attempting to renew my license and require assistance. Please provide my next steps. Below, I have included my license and contact information:

Name: [Full Name Here], Chiropractic Physician

Contact Number: [Contact Phone Number where IDFPR can reach you anytime]

License Number: [License number beginning with '038-']

Thank you,"
If you are still waiting to hear from IDFPR 7 days after sending the email or, at the latest August 21, please call IDFPR at (800) 560-6420 and re-send the above email. Do not delay on following up. Document and retain all communications until your license is renewed.
Additional Information and Resources:
Video:
Articles: