Remembering Dr. Kenneth Pangle – A Distinguished Chiropractic Leader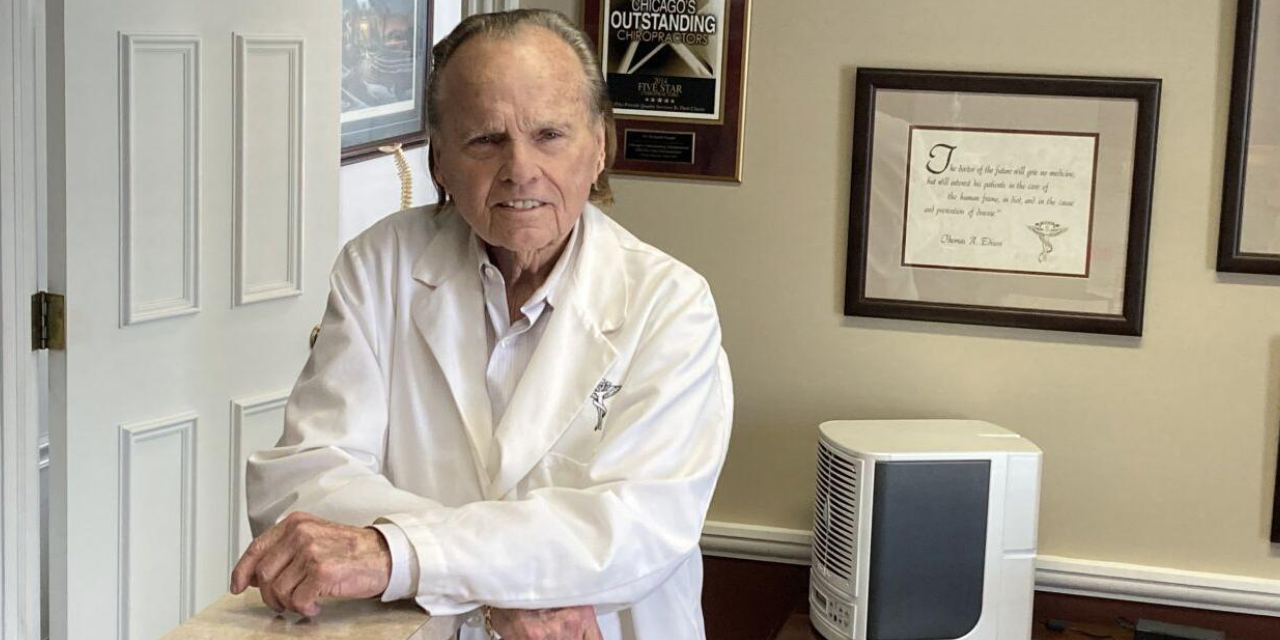 It is with great sadness that the ICS reports the loss of former board president, chiropractic leader, and true gentleman, Dr. Kenneth Pangle.
Dr. Pangle made a notable impact in numerous professional leadership roles and to his grateful patients, for whom his passion to help never flagged during 60 years of practice. Anyone who knew Dr. Pangle will remember his warmth and generosity of spirit. He will be greatly missed by the ICS, professional colleagues, patients, and all who knew him.
The Illinois Chiropractic Society board members and staff extend sincere condolences to the family and friends of Dr. Pangle.
Kenneth Pangle Obituary
Dr Kenneth Pangle passed away peacefully surrounded by family at his bedside on Monday, August 21, 2023.

Dr Ken Pangle provided 60 years of distinguished service to his patients and the chiropractic community in Illinois.

He graduated in 1960 from Logan College of Chiropractic. He earned his license in Illinois in late February, 1961 and he joined the ICS on March 26, 1961. He has generously served the profession through the Illinois Chiropractic Society as a district president, secretary of the board, treasurer, and president. His historic leadership in the profession is exceptional.

He was also a member of the Kankakee Country Club, where he enjoyed playing golf with all his friends. He was also a lifetime member of the Kankakee boat club.

Dr Pangle was preceded in death by, his mother and father, Chuck and Dorothy Pangle, his brother Chuck Pangle and son Colby Pangle. He was survived by his sisters Jeannie Tanner and Barbara Pangle, Sister-in-law Kathy Pangle, his sons Ken and Corey Pangle and wives Christine and Michele Pangle, respectively, daughters Karla Wood and Tammy Wood, and husbands Scot Wood, MD and David Wood, respectively, Grandchildren Austin Pangle and wife Jill Pangle, Jenna Maxwell and husband Seth Maxwell, Marissa Pangle, Shane Pangle, Dylan Pangle, Brett Pangle, Lance Pangle, Haylie Pangle as well as many many Great Grandchildren.

There will not be a public service, as this was Dr Pangle's wishes and will only be a small family gathering.
To plant trees in memory, please visit the Sympathy Store.