ICS Membership Feature You May Have Missed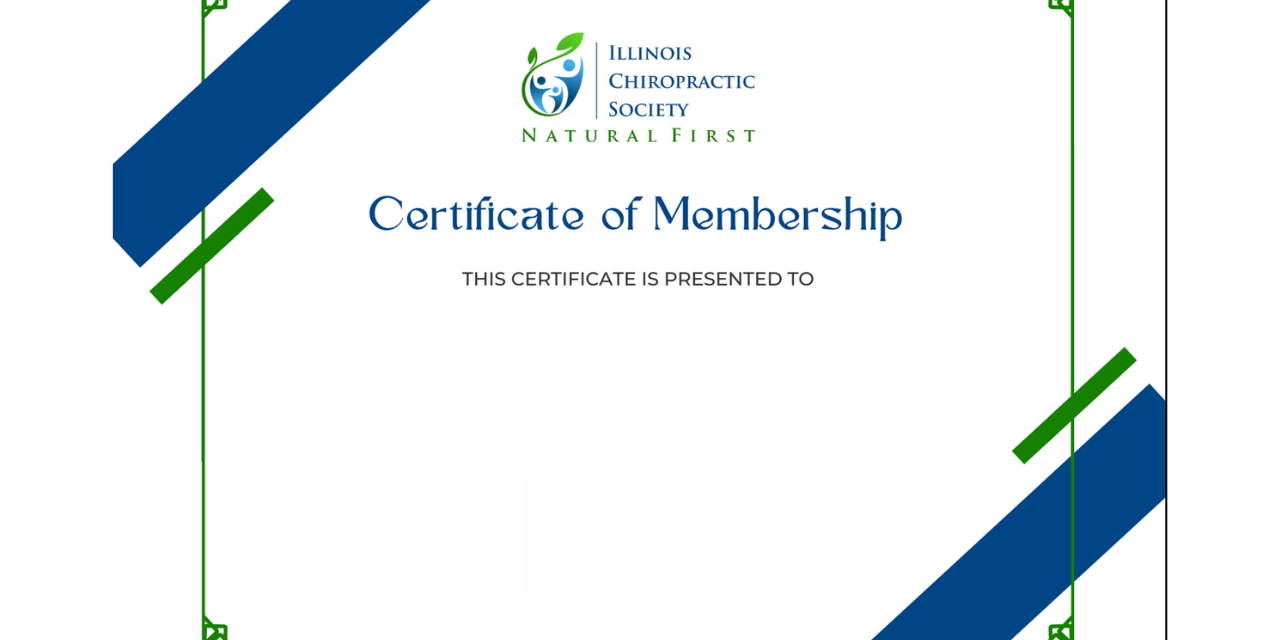 As a premier association providing first-rate information, education, and advocacy, the Illinois Chiropractic Society offers members the ICS Member Certificate to help promote members' practices and pride in their profession. Displaying your certificate lets your patients know you value having access to the ICS' unique resources, supporting excellence in the profession.
Whether you would like to display the ICS Member Certificate in your offices, or if you need a certificate for proof of your ICS membership, you can obtain the certificate via email or print it out. Follow the step-by-step instructions below to download and print your ICS Member Certificate.
Sign into your ICS account here
Click on "Membership"

Click on "Membership Certificate"

Click on either "Download/Print Membership Certificate" or "Email Membership Certificate."
We encourage all ICS members to take advantage of this valuable membership feature by displaying their ICS Member Certificate proudly in their offices. By doing so, you demonstrate your commitment to the chiropractic profession. We are grateful for your continued support of the Illinois Chiropractic Society and continuously strive to provide more features and benefits to our members in the future.