Dr. John Panopoulos Named 2021 Chiropractic Physician of the Year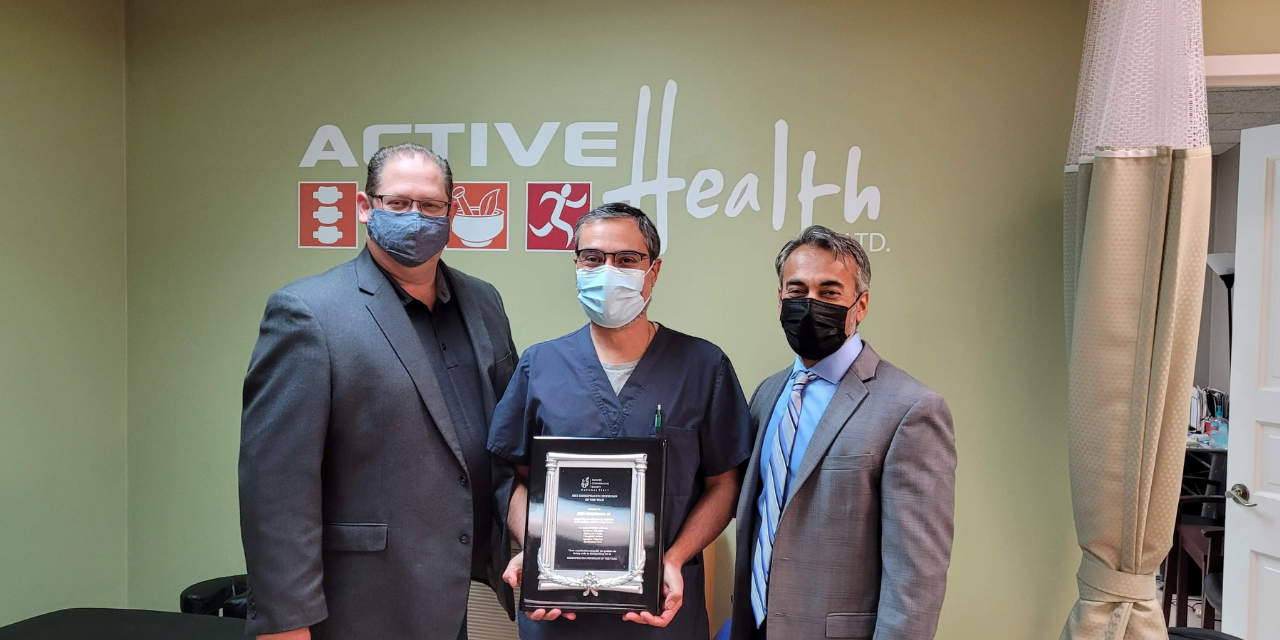 The ICS extends hearty congratulations to Dr. John Panopoulos! On December 10, 2021, Dr. Panopoulos was presented with the 2021 ICS Chiropractic Physician of the year award by Illinois Chiropractic Society President, Dr. Vijay Patel. Executive Director Marc Abla joined in the presentation.
Dr. Panopoulos has been a tireless leader of the chiropractic profession in Illinois, as a member and officer of the Chicago District, as a member of the Board of Directors, and as President of the ICS Board from 2019 through 2020. Additionally, he has consistently given of his time by lobbying on behalf of the profession in his local area, in Springfield, and in federal offices, as well. Dr. Panopoulos has also generously shared his knowledge with colleagues by teaching nutrition and other courses for the ICS
Dr. Panopoulos grew up on the northwest side of Chicago and earned two Bachelor of Science degrees in Biology and Human Biology. He later earned his Doctorate of Chiropractic Medicine at National College of Chiropractic. Throughout his career, Dr. Panopoulos has been a fierce advocate for the profession and has been an integral part of the success of chiropractic in Illinois.
In addition to his political efforts, Dr. Panopoulos played a key role in the Illinois Chiropractic Society's efforts to provide much-needed guidance for our doctors during the first year of the current pandemic. As the Immediate Past President of the ICS Board of Directors, he continues to be an articulate and integral leader whose diplomacy skills are a great asset to the board and society as a whole.
Please join us in congratulating Dr. John Panopoulos for his award as the 2021 Chiropractic Physician of the Year!