OSHA Compliance Doesn't Happen by Accident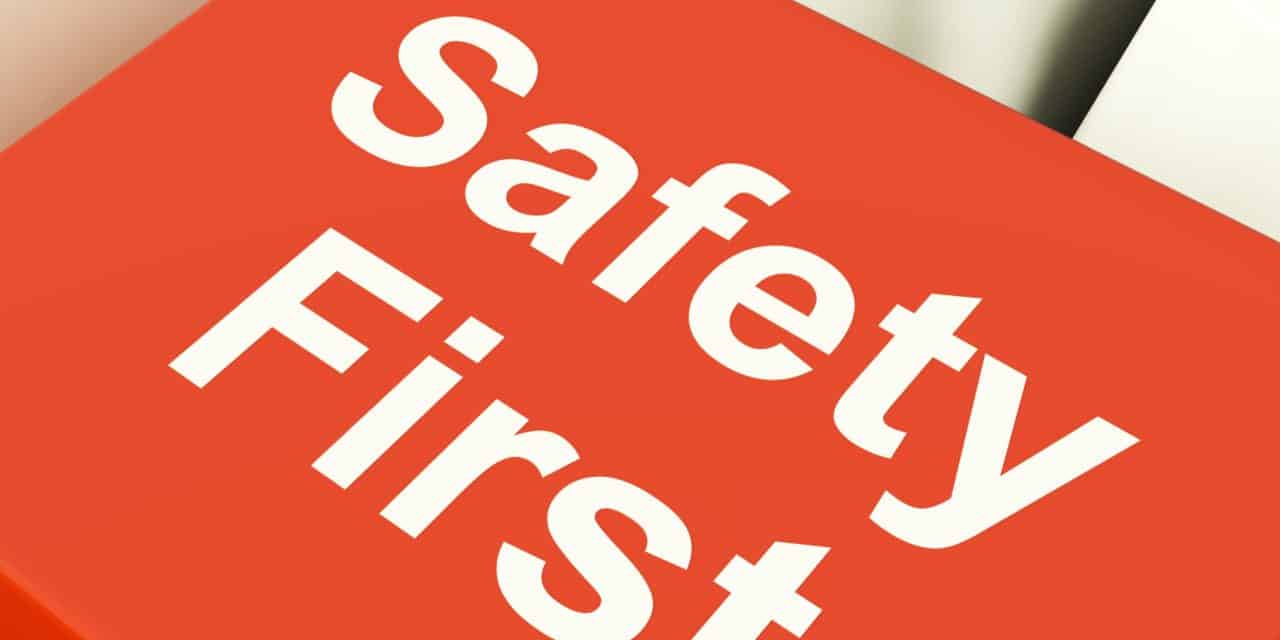 OSHA (Occupational Safety and Health Administration) was established to protect the health of American workers and works in conjunction with the Department of Labor. The guidelines and standards established by OSHA apply to all businesses in the United States, even your chiropractic office.
Recently, during a compliance seminar, the audience was quite surprised to learn that OSHA standards applied to their practices. To review the complete text of regulations, check out Title 29 of the Code of Federal Regulations (29 CFR). We will touch on a few of the requirements here.
1. Bloodborne Pathogens Standard (29 CFR 1910.1030).
Although all chiropractic offices don't routinely draw bloodwork or perform urinalysis, it is possible at any time for a patient to start bleeding from something as simple as a nosebleed or experience issues with bladder control. To prepare for those cases, training to control exposure is required for you and your team.
2. Hazard Communication (29 CFR 1910.1200).
This is typically referred to as the "employee right-to-know" standard. It requires that employers communicate potential workplace hazards to their employees. You must provide a written hazard communication manual, a list of hazardous chemicals (such as disinfectants, cleaning supplies, soap, etc.) used or stored in the office, and a copy of the Material Safety Data Sheet (MSDS) for each chemical (obtained from the manufacturer) used or stored in the office by OSHA. MSDS sheets are easily obtained online with a quick Google search.
3. Ionizing Radiation (29 CFR 1910.1096).
If your practice has an x-ray machine, then this standard applies to you. You are required to have a survey of the types of radiation used in the facility, including x-rays. You must have restricted areas to limit employee exposure. Employees working in restricted areas must be properly trained, certified, and wear personal radiation monitors such as film badges or pocket dosimeters, and any rooms having this equipment may need to be labeled and equipped with caution signs.
4. OSHA Poster and General Safety.
Every workplace must display the OSHA poster (OSHA Publication 3165), or the state plan equivalent. The poster must be placed where all employees will see it. You can download a copy or order one free copy from OSHA's web site at www.osha.gov or by calling (800) 321-OSHA.
5. Emergency Action Plan (29 CFR 1910.38(b).
The purpose of the EAP is to provide written documentation that outlines employee and employer actions during a workplace emergency. If fire extinguishers are required or provided in your workplace, and if anyone will be evacuating during a fire or other emergency, then OSHA's regulation [29 CFR 1910.157] requires you to have an EAP. It should include step-by-step procedures along with escape routes.
OSHA is one of the only regulatory agencies that goes out of its way to make regulatory requirements easily accessible. You can find sample programs, training, and other resources to help you become OSHA-compliant. Make a list, bookmark the OSHA web page, and take time each week to work on making sure your practice meets these standards.
While most all of us went to chiropractic college just to help people, we must understand that we are in one of the most regulated environments in the country. That's not a good thing or a bad thing, but it IS a thing. It is frustrating to feel like we are in practice to comply with regulations, but we're not. We are in practice to help people, but to do so, we must help ourselves by knowing what is expected of today's healthcare providers.
---
Dr. Ray Foxworth is a certified Medical Compliance Specialist and President of ChiroHealthUSA. A practicing Chiropractor, he remains "in the trenches" facing challenges with billing, coding, documentation, and compliance. He has served as president of the Mississippi Chiropractic Association, former Staff Chiropractor at the G.V. Sonny Montgomery VA Medical Center and is a Fellow of the International College of Chiropractic. You can contact Dr. Foxworth at 1-888-719-9990, info@chirohealthusa.com or visit the ChiroHealthUSA website at www.chirohealthusa.com. Join us for a free webinar that will give you all the details about how a DMPO can help you practice with more peace of mind. Go to www.chirohealthusa.com to register today.