Medicare Inclusion – New Action Needed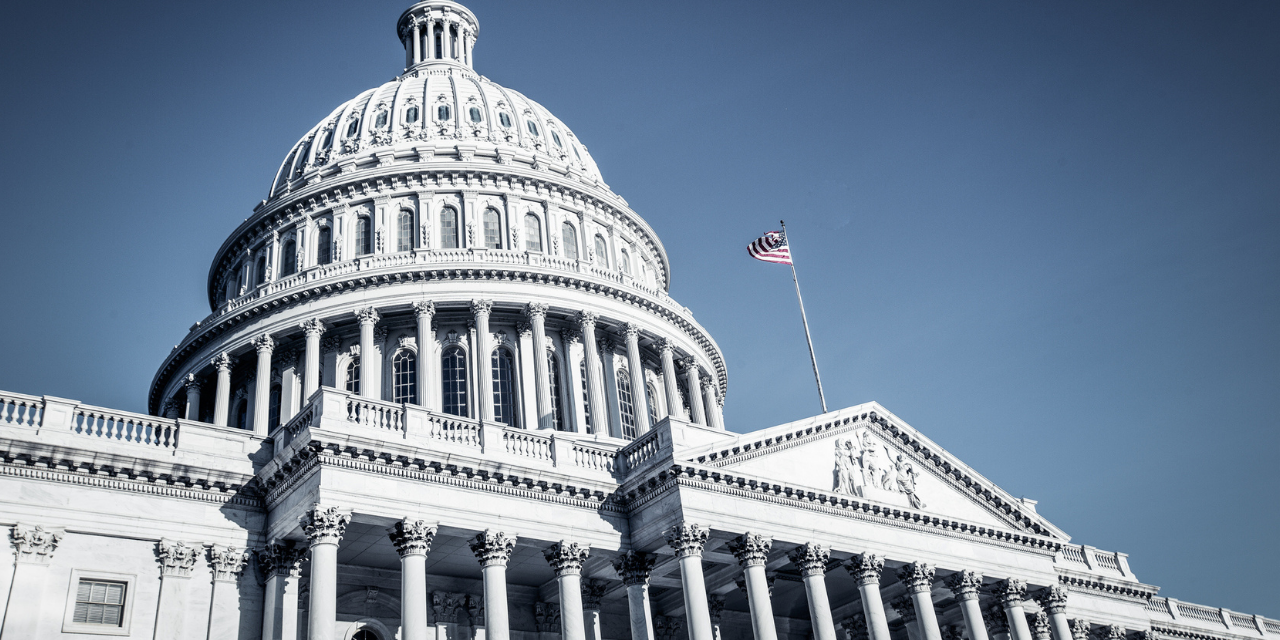 Editor's Note: These easy-to-do actions will only take 2 minutes each. You and your patients can make a significant impact on the future of the chiropractic profession.
The U.S. Senate recently introduced a Senate version (S. 4042) of the Medicare Modernization Act. Sponsored by Sens. Richard Blumenthal (D-Conn.), Kevin Cramer (R-N.D.), Tammy Baldwin (D-Wis.), and Roger Wicker (R-Miss.), the language is identical. It allows us to advance this critical initiative in the Senate while H.R. 2654 advances in the House. To make progress, we need and provide Medicare patients with appropriate access to chiropractic care; all chiropractic physicians need to take action today!
Here is what you can do today:
We've made it easy – it takes a few clicks and only about 2 minutes.
If you previously contacted your Congressperson, click here to send a message to Senators Durbin and Duckworth: CLICK HERE.
If you have not contacted your Congressperson, then:
CLICK HERE to contact your Congressperson, and then
CLICK HERE to contact Senators Durbin and Duckworth.
Use one of these posters in your waiting room and treatment rooms for patients to take action: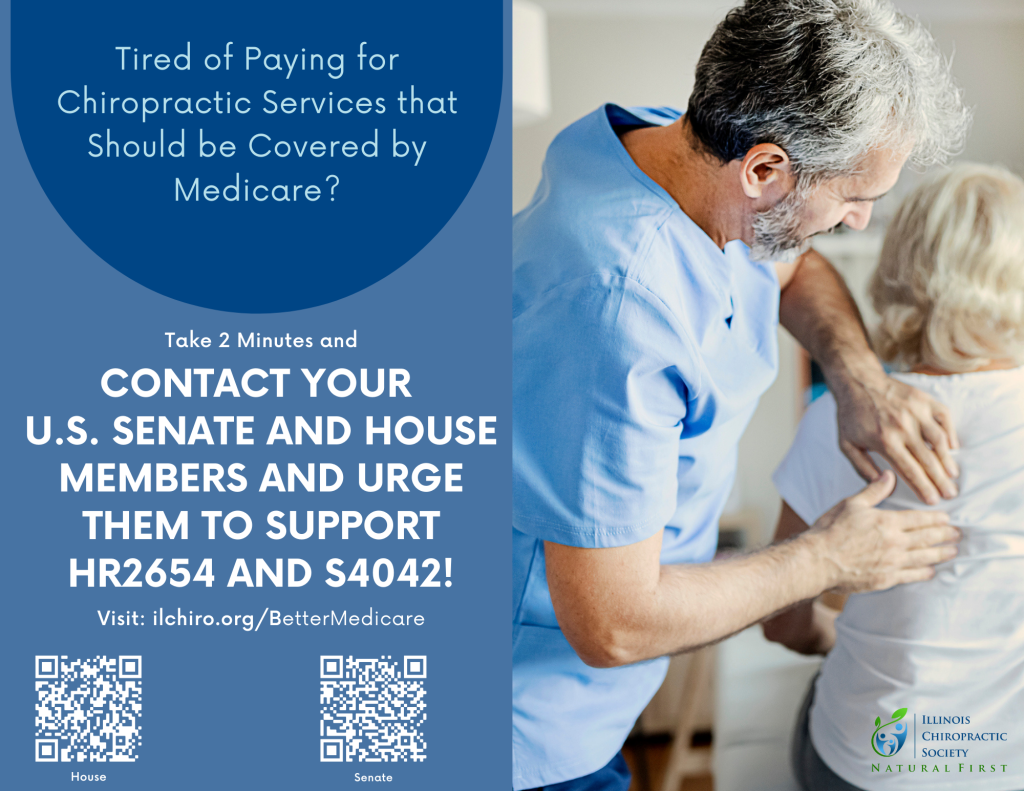 Update – New Sponsors from Illinois
Two more U.S. Representatives from Illinois signed on to H.R. 2654 over the last few months (Reps. Miller and Bost). These two additions make seven Illinois Congresspersons (out of 18) currently co-sponsoring H.R. 2654 (proposed Medicare Modernization). H.R. 2654 is legislation that would allow Medicare beneficiaries to have coverage for and access all of the services provided by chiropractic physicians acting within their scope of practice. We need 13 of 18 Illinois Congresspersons to sponsor H.R. 2654 by the end of August 2022!
Rep. Jan Schakowsky (D-IL 9), Rep. Rodney Davis (R-IL 13), Rep. Bill Foster (D-IL 11), Rep. Danny Davis [D-IL 7], Rep. Mike Bost [R-IOL 12], Rep. Mary Miller [R-IL 15], and Rep. Bobby Rush [D-IL 1] are all currently signed on as co-sponsors. First, however, we need you as constituents to take two minutes to reach out to remaining Illinois Congressional and Senate members.
Why Is Medicare Modernization (H.R. 2654) Important?
Currently, Medicare will only reimburse chiropractic physicians for one service — spinal manipulation – provided to Medicare patients. However, doctors are professionally bound to provide additional services to accurately diagnose a patient, resulting in undue financial hardship for patients who may not be able to pay out of pocket for all of the required services. Importantly, Medicare already pays other health care providers for these services, but Medicare requires patients to pay for these same services provided by chiropractic physicians. Therefore, the patient's ability to choose their provider is limited.