Improving Front Desk Collections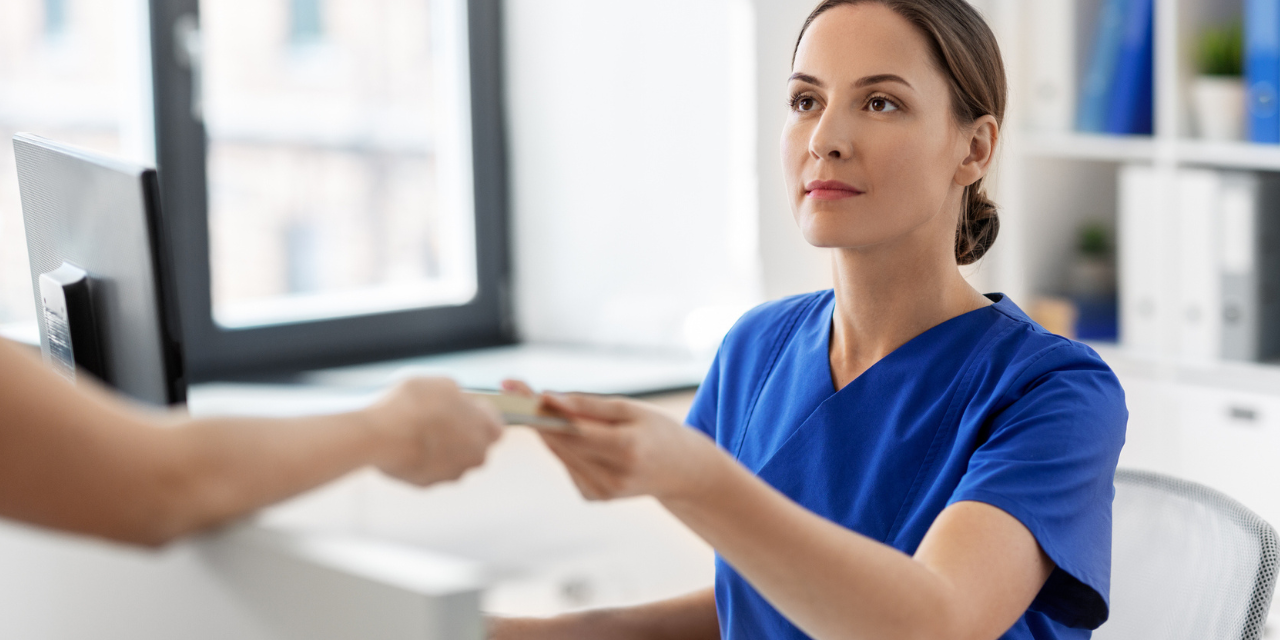 Being involved in chiropractic means you want to help people live healthier, happier lives. For many compassionate practitioners and their staff, the tricky subject of payments can seem like adding more stress to the patient, rather than taking it away. Here are three key areas that, when mastered, will do a lot to improve your front desk collections.
1. Clarity and Best Practices with Insurance and Care Plans
Have your front desk team clearly communicate to your patients from the first inquiry how much treatment will cost. This is your first and most valuable tool. Being a good communicator improves collections by helping to avoid confusion or conflict when payments are due.
Asking the right questions from the outset also makes it easier to examine how the patient's insurance plan (if they have one) will affect how much they'll owe and if their current status makes them eligible for any benefits. Never schedule an appointment without first speaking to patients about their coverage; then give your practice at least a few days' leeway to verify the information the patient supplied by speaking to their plan provider.
Communicate to the patient how important it is for everyone involved that their insurance and health plan details are accurate and up to date, with any changes being immediately reported. Having your front desk team ask patients on every visit if any aspect of their on-file payment details have changed helps here. Gathering this knowledge before you move forward (and at regular intervals thereafter) clarifies how much will be due and how that sum will be paid.
Looking deeply into coverage and benefits early carries another potential front desk bonus. It emphasizes your practice's devotion to making care as affordable as possible, rather than prioritizing the bottom line. It can go a long way in making future payments more tolerable for patients when they know they've saved every possible dollar.
2. Diverse and Flexible Payment Options
The more ways you utilize to accept revenue, the easier front desk collections will be. Offering as many of the following payment options as are possible under law and compliance regulations can make collections simpler:
Cash
Personal Checks
Credit Cards – (Here's a good guide on adding the credit card payment model to your business if you haven't already)
Health Insurance
● Hardship Discounts – Take caution to verify a patient's claim of hardship. Be sure to clearly state in writing what qualifies as hardship under your practice's policy and what documentation you'll require from the patient to prove it.
Becoming a member of a licensed discount medical plan organization is also an excellent way to deliver simpler payment options and discounts and help member patients better handle the burden of increasing health care costs.
It's crucial to remember that your practice must stay compliant when offering any kind of discount to patients and to avoid any conflict with existing payment options or plans with which you have signed a preferred provider agreement.
3. Competent and Caring Collections Staff
There are three things the best chiropractors keep in mind when a patient is ready to pay: that parting with money is rarely fun, that payment models can be confusing for many people even after they've been explained, and that payees may already be in physical discomfort and don't need any more stress.
Your patients will be expecting the same level of knowledgeable care and consideration they received at the chiropractor's hands when they go to pay at the front desk. Collections staff should be competent in handling every payment model yo State-mandated retirement plan (Ben)u offer while answering any financial questions with confidence, sensitivity, and patience.
It's also a bonus if your front desk staff aren't squeamish about asking patients to pay then and there rather than be billed (for co-pays, at the very least) and at addressing any outstanding account balances. This is a delicate skill, so train your team to handle payment policies and people. Striking the right balance between friendship and forthrightness can help make the front desk an efficient part of revenue collection. Be mindful that if your front desk staff are having financial problems, or don't pay their bills, you may not have the right person in the right seat, so consider a credit check when you hire.
Following these three steps can provide a boost to flagging front desk collections.