What Has the ICS Done For You Lately?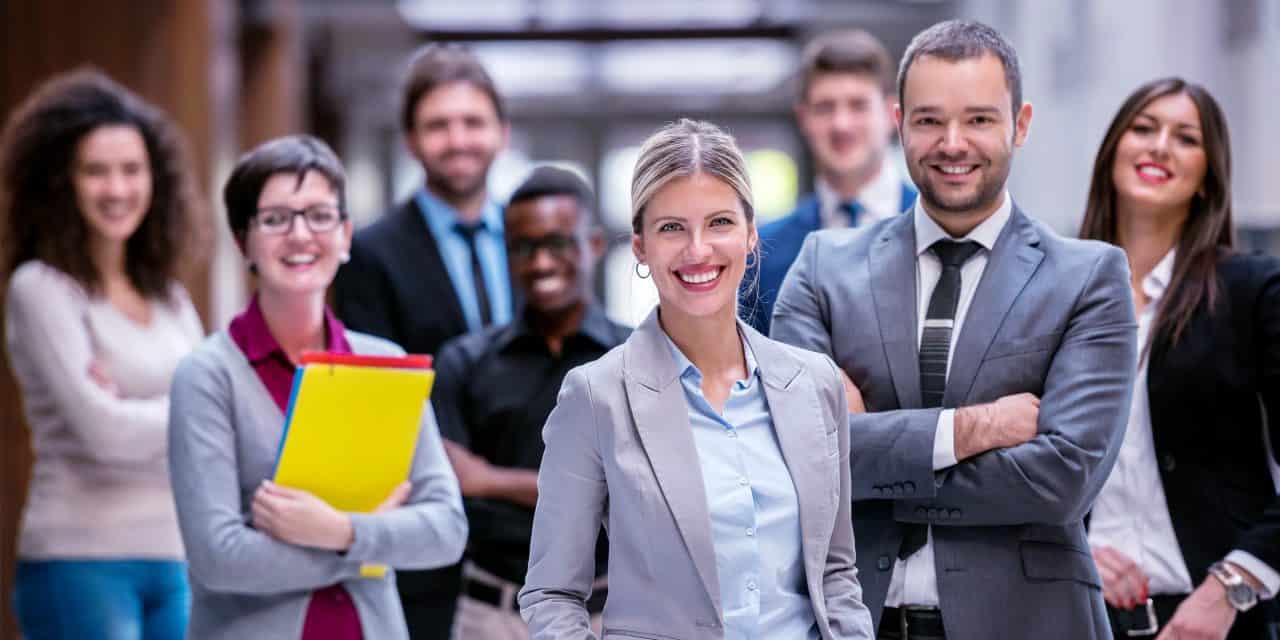 What Has the ICS Done For You Lately?
Nearly 87 years ago, a group of chiropractors in Illinois banded together to form the Illinois Chiropractic Society. Now in 2013, the ICS is the largest association in Illinois representing the chiropractic profession, and advocating for you — our physician members — and your patients. Many times it is easy to forget the positive impact the ICS' efforts have had on the chiropractic profession in Illinois.
The following is a listing of the ongoing activities, significant accomplishments and other tasks the Illinois Chiropractic Society has performed in recent years and continues to perform on chiropractic physicians' behalf. Though impressive, it is certainly not an exhaustive list of our efforts on your behalf.
Legislation and Rule Advocacy
Legislative Protection
The ICS conducts ongoing reviews of proposed Illinois laws to detect and oppose unjustified practice limitations on chiropractic physicians. Approximately 10,000 bills are introduced and reviewed by the ICS every General Assembly.
Legislative Study
The ICS developed a comprehensive study of Illinois Compiled Statutes references to language limiting procedures to medical and osteopathic doctors to determine where Illinois chiropractic physicians were being improperly prohibited from practicing to the full extent of scope.
Scope Clarification
The ICS introduced and passed legislation resulting in an amendment to the Medical Practice Act, clarifying the physician status of chiropractic physicians, and defining the scope of chiropractic physicians to include the administration of atmospheric oxygen and authorizing DCs to provide advice regarding the use or overuse of over-the-counter products.
Delegation Legislation
In response to an Illinois Department of Financial and Professional Regulation opinion that the Medical Practice Act did not permit chiropractic physicians to delegate patient care tasks to office personnel, the ICS initiated and passed legislation to permit such delegation to qualified licensed and unlicensed assistants in the physician office.
Fee Splitting Clarification
The ICS was actively involved in successful legislation updating the fee splitting provisions of the Medical Practice Act, thus clarifying that physicians may pay collection agencies a percentage of their recoveries, and that 2 or more licensed health care workers may divide fees for concurrently rendering services to a patient, provided that the patient has knowledge of the division and that it is made in proportion to the actual services performed and responsibility assumed by each licensee.
PT Employment Legislation
Following an Illinois Department of Financial and Professional Regulation opinion that physicians (DCs, MDs, and DOs alike) could not employ physical therapists, the ICS was actively involved in successful legislation (including an override of Governor Quinn's veto) amending the Medical Practice Act to clarify that physicians may employ other licensed health care workers and other persons, including physical therapists.
Chiropractic Physician Authority
The ICS was instrumental in removing language that limited the authority of a chiropractic physician when patients need services deemed by the insurer to be experimental or investigational. Previously only MD/DO physicians could issue opinions that a patient needed such a service. Due to lobbying by the ICS, the final version of the law does not limit the categories of physicians who may render an opinion that the patient needs treatment deemed experimental or investigational.
Health Care Reform Implementation
The ICS has monitored and participated in state activities surrounding the implementation of the Patient Protection and Affordable Care Act (PPACA), including essential health benefits required of health care plans. Health Care Reform Coverage – Additionally, we attended stakeholder meetings and submitted comments insuring chiropractic manipulation coverage within the State Based Health Insurance Marketplaces (previously Exchanges). While commenting and speaking on behalf of chiropractic in Illinois, we have recommended and continue to recommend that benefits focus on services performed within scope rather than provider – implementation of anti-discrimination provision of Affordable Care Act (Harkin Amendment, Section 2706).
Student Sick Leave Authority
The ICS introduced and passed legislation that re-affirmed the authority of DCs to certify student sick leave.
Teacher Sick Leave Authority
The ICS introduced and passed legislation that re-affirmed the authority of DCs to sign school certification for teacher sick leave.
State Board of Health Representation
The ICS introduced and passed legislation to add chiropractic physician to State Board of Health, to join MD/DO physicians, a dentist and mental health practitioner on the board.
Assisted Living Facility Parity
The ICS introduced and passed legislation to establish that chiropractic physicians have parity with MD/DO physicians to provide services within the scope of their licensure to residents of Assisted Living facilities, without needing additional licensure under the Assisted Living and shared Housing Act.
Vocational Rehabilitation Parity
In response to comments by the ICS and NUHS, the Department of Human Services revised vocational rehabilitation rules to permit chiropractic physicians to provide supporting documentation indicating no contraindications to a patient undergoing spinal manipulation (originally the rule would have required an M.D. or D.O. to provide the opinion).
Disabled Person's Homestead Exemption Form
The ICS has pressed the Illinois Department of Revenue concerning a change to the Physician's Statement for Disabled Person's Homestead Exemption under the property tax code. The existing form inappropriately excludes chiropractic physicians from certifying the applicant's disability, which is within chiropractic scope. The DOR indicated it will consider this information into account when it formally proposes a rule regarding the disability homestead exemption.
Medicaid
The ICS attended a health care round table discussion with a state legislator and key health care stakeholders. Following the meeting, the Society wrote and submitted a detailed analysis and proposal to expand the role of chiropractic physicians in Medicaid to fulfill anticipated primary care physician shortage within the program.
Co-payments Exceeding Chiropractic Charges
The ICS has been working closely with the Department of Insurance through various means including legislation to prohibit payers from charging more than 50% of the co-payment for chiropractic and other health care visits. After presenting a large number of instances from around Illinois and from a variety of insurance carriers, the ICS will be re-introducing legislation in 2013, and we are anticipating a greater amount of cooperation from DOI.
Verification of Patient Benefits
The ICS was able to prevent a legislative attempt to make physicians responsible for verifying patients' insurance benefits on each and every patient visit.
Medical Liens
The ICS and its allies were able to defeat trial lawyer sponsored legislation that would have prohibited physicians from collecting full payment for medical liens in personal injury cases. The introduced legislation would have reduced all health care provider liens by requiring the provider to pay an additional 33% toward the attorney's fee.
Laser Pulsed Light Rule
As a direct result of formal comments submitted by the ICS and NUHS, the Illinois Department of Professional Regulation revised proposed rules that would have prohibited chiropractic physicians from using non-cutting (cold) laser in treatment of patients. The final rule specifically reserves the right of chiropractic physicians to use devices that cannot cut skin, thus preserving the right to use cold laser.
Lead Poisoning Act and Rules
The ICS engaged in a comprehensive effort to gather information and educate its members regarding a chiropractic physician's duty to conduct lead screening on pediatric patients. Activities included an in-person meeting with Illinois Department of Public Health program directors and dissemination of information and forms to ICS members.
Annual Capitol Conference
The ICS brings chiropractic physicians from across the state to Springfield and to advocate on behalf of the profession during our Annual ILChiro Capitol Conference. ICS lobbyists educate our doctors on the proper talking points and how-to's of lobbying, distributes appropriate handouts and assists in locating legislators for attendees. The event has given chiropractic physicians a greater level of recognition in the Capitol.
Speak Up Handbook
Annually, the Governmental Relations Department of the ICS develops a legislative action how-to guide for chiropractic physicians who want to advocate on behalf of their profession. The handbook shares legislation information, talking points, how-to's, and more information to help ICS members be more comfortable in approaching legislators.
License Fee Increase
The ICS has issued alerts to members for grassroots efforts in ensuring only appropriate license fee increases occur. Additionally, the ICS has met with other physician advocacy groups, as well as the Illinois Department of Financial and Professional Regulation, to safeguard your rights in the process of determining the most appropriate licensing fees for the coming years.
Managed Care Issues and Advocacy
Insurance Company Liaison Relationships
The ICS has established and maintained ongoing liaison relationships with major health care insurers and networks, including BCBS-IL and ASHN.
BCBS-IL Orthonet Implementation
The ICS met with the BCBS-IL medical director and other BCBS-IL representatives on several occasions in order to clarify BCBS-IL plans to implement a pre-authorization program in Illinois. We have now developed a patient information flyer for distribution to all BCBS-IL covered patients. Additionally, the ICS is actively pursuing all potential solutions by all means available under the law.
BCBS-IL Delegation of Tasks to Assistants
The ICS met with the BCBS-IL medical director and other BCBS-IL representatives to clarify BCBS-IL position on reimbursement for delegated patient care tasks. We monitored the issue and spoke with IDFPR Medical Board counsel to discuss IDFPR interpretation and alerted members regarding delegation of tasks to licensed massage therapists in the chiropractic office.
BCBS-IL Electrical Muscle Stimulation Policy
The ICS alerted members to newly enforced but pre-existing medical policy listing EMS as not covered, because BCBS-IL deems the modality to be experimental and investigational.
BCBS-IL Orthotics Policy Enforcement
Following a number of denials by BCBS-IL, the ICS alerted members that BCBS-IL medical policy requires documentation of many attempts at conservative treatment before BCBS-IL will cover foot orthotics. Additionally, we had several conversations with BCBS-IL regarding their policy enforcement and the use of foot scanners to produce electronic molds. The ICS released findings to members.
ASHN Aetna Chiropractic Advocacy
The ICS actively advises ASHN by providing a liaison to their Professional Affairs Healthcare Advisory Committee (PAHAC) that includes representatives from professional societies (such as the ICS) and practicing practitioners. Our member or an ICS staff member travels to San Diego personally to participate in meetings.
Aetna Dual Reimbursement Schedule
The ICS filed a complaint with the Illinois Department of Insurance and Illinois Attorney General regarding Aetna's dual reimbursement schedule, which reimburses other health care professionals at a higher rate than chiropractic physicians.
CIGNA Physical Therapy Policy Change
Following CIGNA's contracting with Orthonet to manage therapy service utilization, and as a direct result of ICS chiropractic advocacy efforts, CIGNA retracted a letter to providers stating that physical therapy and occupational therapy codes would no longer be reimbursable under the provider's agreement with CIGNA.
Physicians Health Association of Illinois (PHAI)
The ICS filed a complaint with the Federal Trade Commission following PHAI's termination of most chiropractic physicians in the Springfield-Chatham area. The FTC responded stating it does not resolve individual complaints but looks for patterns in questionable business practices. The ICS prepared a form complaint letter to the FTC which has been available for members who were affected by the termination from PHAI.
Blue Cross Blue Shield of Missouri Blue CHOICE
The ICS filed a Freedom of Information Act (FOIA) request to Illinois Department of Insurance seeking a 2005 DOI opinion that healthcare insurance companies must cover unlimited number of chiropractic visits for Illinois residents covered by HMOs, even though BCBS of Missouri imposes a 26 visit limit on chiropractic visits.
HealthLink Physical Therapy Pre-Certification
The ICS questioned HealthLink regarding denials of chiropractic physicians' physiotherapy claims due to failure to pre-certify benefits. As a result, HealthLink modified its claim system prompt when physical therapy claims are submitted by chiropractic physicians. Pre-certification for therapy is now required only for licensed therapists, not for chiropractic physicians.
Class Actions
Aetna
The ICS has joined, as a named plaintiff, a class action against Aetna challenging their improper audit and recoupment practices in violation of ERISA.
Premier vs. UHC/Optum
The ICS has made a motion to join, as a named plaintiff, a class action against United Health Care/Optum challenging their improper audit and recoupment practices.
Other Class Action Lawsuits
The ICS maintains an ongoing relationship with, and provides information to, national class action attorneys regarding a number of managed care issues. These include possible antitrust claims against major insurers for limiting providers to an average number of visits when health plan advertises coverage for higher number of visits.
State and City Agency and Regulatory Issues
Disabled Parking and the Secretary of State
As a direct result of comments by the ICS citing the scope of practice in Illinois, the Secretary of State revised its rules to permit a chiropractic physician to certify an applicant's disability for disabled parking placards and plates.
Illinois State Board of Education
After ICS submitted written concerns questioning ISBE policy, the ISBE now permits DCs to sign requests for food substitutions for non-disabled students.
Workers' Compensation PPPs
The ICS filed formal comments to proposed rules to specifically allow DCs to be on Preferred Provider Program (PPP) panels and exempt them from requirement to have hospital privileges. We continue to actively participate in meetings and discussions to protect a chiropractic physician's right to participate in these important programs.
Anti-Chiropractic Advertising Complaints to IDFPR
The ICS has filed numerous complaints regarding improper advertising by persons not licensed to practice chiropractic and improper advertising of false and misleading statements about chiropractic medicine, resulting in resolutions by the IDFPR.
State of Illinois HealthLink Open Access Employee Health Care Plan
The ICS addressed a delay in remittance advice problem through several actions:
Made a FOIA request and obtained summary plan description for the Open Access Plan;
Corresponded directly with HealthLink, third-party administrator for the Open Access Plan, to address delay in Remittance Advice to providers.
Resolution for this effort is ongoing.
Chicago Transit Authority Employee Disability Claims
The ICS corresponded with Sedgwick Claims Management Services, Inc, which administers employee disability claims for CTA, regarding its refusal to accept certification by chiropractic physician on Attending Physician Statement regarding employee disability. Resolution for this effort is ongoing.
State of Illinois Employee Quality Health Care Plan
The ICS has made multiple efforts through FOIA requests:
We obtained a copy of the contract between State and CIGNA to act as third party administrator. We reviewed the contract to determine whether the State or CIGNA is responsible for determination of chiropractic coverage and reviews.
The ICS made a FOIA request to the State of Illinois regarding whether State was requiring patient records with each claim submission; Illinois denied having such a directive or policy.
We made a FOIA request and obtained statistics regarding number of covered lives under the QCHP plan in order to appropriately advocate for the use of more cost-effective chiropractic treatment.
Physical Therapy Issues
Advertising of "Dr. of Physical Therapy" Complaint
The ICS filed a complaint with IDFPR that resulted in the removal of the specific advertising.
Dry Needling
The ICS actively advocated for IDFPR to interpret dry needling as the equivalent of acupuncture and therefore not in scope of physical therapist. The IDFPR issued an informal statement against the ICS' position; however, the ICS continues to monitor and will actively oppose any future formal opinion or legislation on the issue.
Manipulation Legislation
The ICS proposed legislation to include definition of manipulation in Medical Practice Act to limit encroachment of physical therapy from mobilization to manipulation.
Physician Employment of Physical Therapists (see above)
The ICS actively participated in lobbying efforts for the enacting of legislation confirming right of physicians to employ PTs.
COCSA PT Task Force
The ICS participates in a task force of the Congress of Chiropractic State associations (COCSA), whose mission is to monitor and make available to state chiropractic associations information regarding physical therapy efforts at scope expansion.
Scope of Practice Issues
Sports Physicals and the Illinois High School Association (IHSA)
The ICS advocated in person at IHSA headquarters before its Sports Advisory Committee and IHSA Board, seeking a change of IHSA policy that currently prohibits chiropractic physicians from certifying fitness of student-athletes to participate in high school sports.
Blood Draw Opinion
The ICS advocated successfully to Department of Public Health regarding chiropractic physician's right to draw blood and order laboratory tests, providing legislative and case history.
Medical Doctor Misinformation Correction
The ICS advocated on behalf of an ICS member when an area medical doctor provided misinformation to the local high school athletic director concerning chiropractic scope of practice, where the MD stated DCs have no training in treating trauma and limited ability to read x-rays. The ICS personally met with the ICS member's State Representative and wrote a letter to the school's athletic director and football coach to clarify the broad scope of practice for chiropractic physicians.
Henry Schein Company
The ICS advocated on behalf of a member and the entire profession when the Henry Schein Company refused to fill the member's order for syringes because it claimed chiropractors do not have a right to those supplies. The ICS wrote a detailed letter to the company, setting out the history and legal authority for the broad scope of practice in Illinois, including blood testing.
Miscellaneous
Independent Physicians Association (IPA)
The ICS has formed a committee to look into formation of IPA. Members of the committee have met with representatives of IPAs in other states, met with organizations designed to assist IPAs, and met with insurance companies in Illinois regarding the use of IPAs in order to gather information to better serve ICS members.
Continuing Medical Education
The ICS is an approved sponsor of CME, both Category I and Category II. Our Continuing Education Committee and the Education Department review thousands of hours of education each year for educational events held throughout Illinois and in other states.
ICS Journal and ILAdvantage
The ICS publishes two journals, the ICS Journal and the ILAdvantage, incorporating timely issues of science, law and other relevant matters.
Topical Information
The following is a list of issues that our legal staff researched, developed, and published in an easy to understand format for all ICS members. Each topic presents invaluable information that chiropractic physicians around Illinois desperately need.
Legislative Changes Regarding Patients' Rights to Obtain Their Own Medical Records
– December 2003
Advertising Update: Testimonials & Specialty Advertising
– February 2004
Governmental Ethics Legislation: Impact on ICS Members
– April 2004
Licensing Of Massage Therapists in Illinois
– August 2004
Consolidation of Agencies… and an Important Professional Liability Policy Issue
– October 2004
Licensing of Medical and Professional Service Corporations
– December 2004
Abuse Reporting
– February 2005
Scope of Practice
– April 2005
Manipulation vs. Mobilization
– June 2005
What Can You Do When a Managed Care Organization Denies Your Claims and Asks You To Sign a Performance Improvement Agreement?
– August 2005
Legislative Update: Medical Malpractice Bill
– October 2005
The NEW Worker's Compensation Act
– December 2005
A Review of License Renewal
– February 2006
Telemarketing and Solicitation Update
– April 2006
Health Insurance Audits – Retrospective Claim Reviews
– June 2006
Administrative Investigations at the Department of Financial and Professional Regulation
– August 2006
Treating Minors in Illinois
– October 2006
Case Updates on PPO Fees and Abuse Reporting
– February 2007
New State Government Tool to Enforce Compliance
– April 2007
The Illinois Insurance Claims Fraud Prevention Act
– April 2007
Reporting Requirements in Treatment of Older Patients
– June 2007
Advertising – An Investment in Your Practice
– August 2007
Summary License Suspensions
– October 2007
Enforceability of Restrictive Covenants
– October 2007
Legal Deadlines
– December 2007
Professionalism
– February 2008
Percentage-Based Compensation: Fee Splitting or Legal Hair Splitting?
– April 2008
Everything You Need to Know About Continuing Education Requirements and Enforcement in Illinois
– June 2004
– June 2008
– April 2011
An Avenue for Insurance Claims Assistance: The Illinois Division of Insurance
– August 2008
– October 2008
Standard of Care vs. Innovative Techniques – How Far Can You Push the Envelope?
– December 2008
Employee Medical, Pregnancy & Disability Leave
– April 2009
Legal Guidelines for Medical Billing & Collecting
– June 2009
Two Federal Databases
– August 2009
In-Office Mobile Diagnostics
– October 2009
Illinois Health Law Update
– December 2009
Out-Of-State Radiology Services
– January 2010
Charging for Medical Record Copies: Sorting Out the Confusion
– February 2010
Commercial Driver's License Physical Exams and the New School Bus Driver Medical Examiner's Certificate
– March 2010
Retrospective Insurance Audits: Doctors, Prepare Thyselves
– April 2010
"Reasonable Fee" for D.C. Testimony With a Twist
– June 2010
Insurance Fairness and the New Health Carrier External Review Act
– July 2010
Recent Changes to the Fee Splitting Law in Illinois
– August 2010
Fee Splitting Bill Vetoed: Legal Update
– September 2010
Oxygen Dispensing Enforcement Update
– November 2010
Physician Rating Websites: Useful Information or Illegal Defamation?
– December 2010
Avoid The Pitfalls of Advertising – January 11 The Health Care Power of Attorney
– February 2011
Medical Record Copy Fees In Workers' Compensation Cases
– March 2011
License Renewal: Truth or Consequences
– June 2011
Time of Service Discounts
– August 2011
Clarification of Chiropractic Scope
– September 2011
Independent Contractor or Employee: Revised IRS Guidelines
– October 2011
Telemedicine Possibilities & Pitfalls
– December 2011
Chiropractic Prepayment Plans
– January 2012
Medical Records of Deceased Relatives
– January 2012
Over-The-Counter Drugs and Dietary Supplements in Chiropractic Practice
– March 2012
Adult Chiropractic in Medicaid
– July 2012
Terms in Provider Agreements
– September 2012
Multi-Physician Offices
– November 2012
Delegation Update
– January 2013