Illinois Primary Election Set for June 28, 2022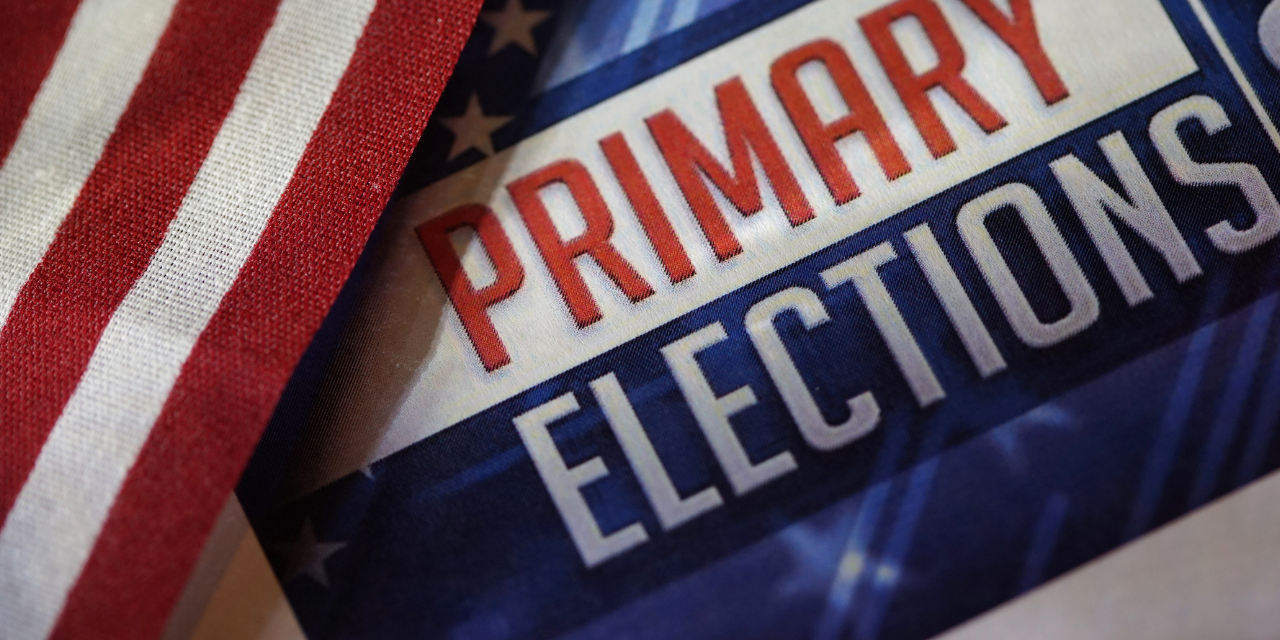 Due to the legislative redistricting requirements that follow each decennial federal census and the ensuing legislative and judicial delays that result Illinois will hold its General Primary Election on June 28 this year. Historically, the primary election has been held on the Tuesday following the first Monday of March.
So, if you have been wondering why your mailboxes, radio and television shows, and social media sites have been flooded with ad after political ad, there is your answer.
What is the purpose of the primary election and why should you care?
This is where each political party nominates its representatives to be on the ballot in the General Election that will occur in November. Despite the popular claims from voters that "there really are no choices" in our election system, this is where the choices begin. Yes, the two-party system is alive and well in Illinois and across the country, and most of the intra-party races are within the Democratic and Republican parties. But an Independent, Libertarian, or Green Party candidate will occasionally appear on a ballot.
There is trepidation among some voters about getting involved in a political party selection process. They do not want to get involved in "politics" or want to "join" one political party. In Illinois, however, one does not "register" to join a party, though you often hear of people declaring that "I am a registered Republican/Democrat." This is probably because you do have to declare a party at the ballot box in the primary so that you receive the proper ballot of candidates, either a list of the Republican races or a list of the Democratic races. You make this choice at each primary election you vote in, so you can vote Democratic this time and pull a Republican ballot the next time without scrutiny or repercussion. However, your choice of ballot is a matter of public record, which is sometimes what people mean when they say they are "registered" to a certain party. You do have to be registered as a voter, however, so if you are unsure whether you are registered to vote, click here.
The Illinois State Board of Elections has a very user-friendly site that will tell you your exact voting location as well. You can look here.
Primary election contests, where two or more candidates from the same party are running for the same office, do not occur in every district. Often, if an incumbent office holder is running again, no one from within that party will challenge him/her. Sometimes that is because it is an uphill battle to run against an incumbent who usually already has the backing from the established party; sometimes it is just for the sake of party unity. But this year, because of the redistricting process that may have placed two incumbents into the same district, there will be some hotly contested races. In other areas, redistricting has created districts where there are no incumbents running and a bevy of candidates from both parties have filed to run in these "open seats."
Which Offices are Up For Election This Year?
This year, an "off year election" because the President of the United States is not on the ballot, candidates for the offices of U.S. Senator, Governor, Attorney General, Comptroller, Treasurer, and Secretary of State are all on the ballot. Also, voters will be casting ballots for candidates for State Senator, State Representative, County Boards and County Board Officers, and some other local offices and judgeships.
Incumbent candidates, all Democrats, are running for U.S. Senate (Tammy Duckworth), Governor (JB Pritzker), Attorney General (Kwame Raoul), Comptroller (Susana Mendoza), and Treasurer (Michael Frerichs).
The Republican Party has put together a slate of candidates to challenge these current office holders. There will be a Republican Primary Election contest for Governor as Aurora Mayor Richard Ervin, State Senator Darren Bailey, Businessman Jesse Sullivan, Businessman Gary Rabine, former State Senator Paul Schimpf, and Attorney Max Solomon are all vying for the job. Attorneys Steve Kim and Tom DeVore will square off for the Attorney General spot.
With the retirement announcement of Secretary of State Jesse White, who has served in that position since 1998, the position has been put in play for both political parties. Candidates on the Democrat side are former State Treasurer Alexi Giannoulias, Chicago City Clerk Anna Valencia, businessman Sidney Moore, and Chicago Alderman David Moore. Republicans will be choosing between State Representative Dan Brady and John Milhiser, former U.S. Attorney for the Central District.
The redrawing of the district boundaries for the Illinois Congressional Delegation, which included the loss of one congressional district for Illinois, creates "open seats" – areas with no incumbent running – in the 3rd, 13th, and 17th districts. The overwhelmingly Democratic third district sees six Democrat candidates seeking the seat. A slew of candidates are running in the 13th – four Republicans and three Democrats; and in the 17th – with six Democrat candidates and two Republicans. Two incumbent Republican congressmen face off in the 15th district – Rodney Davis and Mary Miller. Two Democrat incumbents, Sean Casten and Marie Newman, meet up in the sixth district.
There are about a dozen seats in the Illinois General Assembly that political insiders say could place some incumbents in jeopardy of losing their seat to someone within their party. Generally, in Illinois, the issues driving these battles are more local in nature and have little to do with any real or perceived political momentum present nationally or statewide.
Does This Election Matter?
The short answer is, of course it does. Even with all of the political noise nationally and the heated political discourse, our elections are still the bedrock of our democracy. The more involvement there is, the more the will of the people has an effect on policy-making.
And every vote does matter. There have been countless examples of razor thin margins in elections. In Illinois, there have recently been local races that have ended in a tie. Elections have been won by just dozens of votes, or hundreds of votes in races where hundreds of thousands of votes were cast. They are still counting votes in Pennsylvania's U.S. Senate Republican primary election from over two weeks ago. With nearly a million votes cast, the two candidates are less than 1,000 votes apart.