Illinois Billboard Points Patients to Chiropractic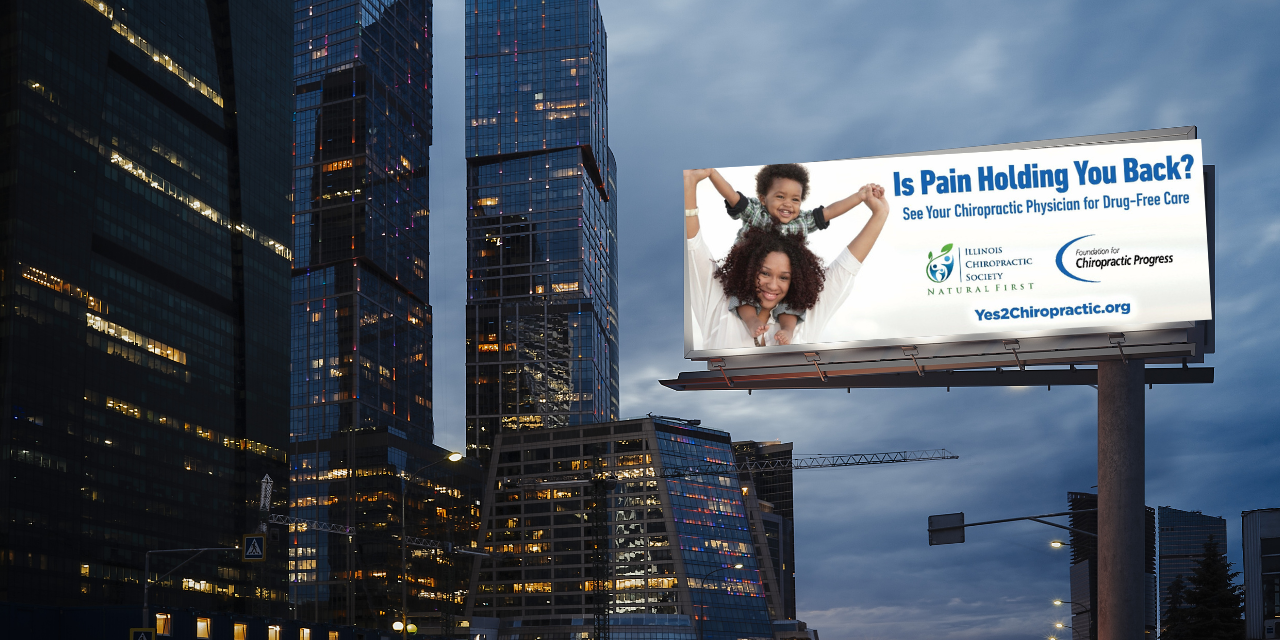 The Illinois Chiropractic Society (ICS) is thrilled to announce that we have partnered with the Foundation for Chiropractic Progress (F4CP) to increase patient awareness about chiropractic. Beginning Monday (May 31, 2021) through the end of June, we have placed on Interstate 294 a billboard designed to steer potential patients to your office.
The billboard is located on I-294 at 95th Street in the Chicagoland area, is visible to Southbound I-294 traffic, and receives over a million views every two weeks. The ICS believes this placement will have a tremendously positive effect on chiropractic, your practice, and the health of Illinois residents.
"Yes2Chiropractic.org," displayed on the billboard, is a national chiropractic find-a-doctor search, and, because of the Illinois Chiropractic Society's support, lists all ICS members for free. To ensure your directory listing is accurate, please click here.
Additionally, the ICS will be posting shareable content throughout June to bolster the impact of the billboard. We encourage all doctors to take this opportunity to share these pro-chiropractic postings. Follow us today on Facebook, Instagram, LinkedIn, Twitter, and YouTube.
We look forward to the powerful impact that this effort will have on the chiropractic profession, your practice, and the people of Illinois. Keep watching for even more statewide public outreach efforts!