Top 5 Ways to Integrate With Medical Doctors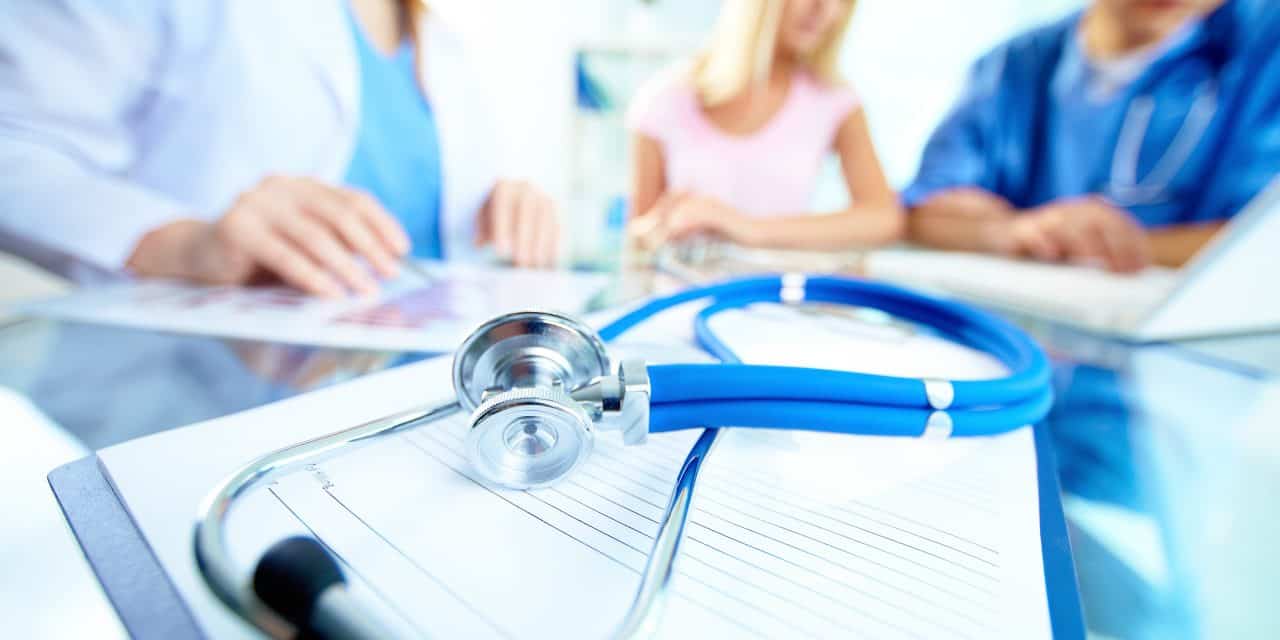 Integrated healthcare practices have been growing in popularity. This is especially true of spine care centers that allow for coordinated care of low back pain (LBP), a condition which exceeds 100 to 200 billion annually in direct and indirect costs (1). It's multifactorial in cause, often has redundancy in treatments and typically leaves the patient visiting different doctors over time to seek relief, often without any communication between physicians. For chiropractic physicians, integrated care is especially desirable, because multiple approaches and perspectives can enhance patient outcomes while decreasing healthcare costs with a smarter utilization of health care resources.
The patient-centric trend of integrated care hits another desirable "tick box," in that it can reasonably be applied to a patient at any point in their condition with any severity of pain or disability and offer shared physician viewpoints which are most likely to improve outcomes while being the least invasive. It prevents patients from falling through the cracks with resulting delays in care. It also prevents the all too common occurrence of patients who feel compelled to navigate their own care, jumping from provider to provider with little consistency, communication or results.
Health care providers experience significant benefits in a healthy system. From centralized information and coordinated referrals, the providers who participate within these circles of care are respected, trusted and valued amongst their peers for the clinical perspective they bring to patients. The teamwork involved in interdisciplinary care covers a wide array of benefits, including, increased exposure to available therapies, shared costs, training, and improved outcomes, to name a few. While there has been forward motion, why is it that not all spine care centers and hospitals have chiropractic representation when spinal manipulation plays such an important role in the management of back pain?
For DCs who desire an integrated approach, it's up to you to pave the path through medical outreach, education and communicating patient results within your medical community. It's up to each of us as individuals to reach across the aisle and invite ourselves over. By building medical relationships, we build mutual trust and understanding so as to be invited to these settings, or, at the very least, to have our own team of integrated care, whether in the same office or through tight referral networks of individual practitioners. It starts with the most basic of introductions between an MD and DC.
Here are 5 suggestions for meeting and building relationships with MDs to begin the path to an integrated network:
Patient MD's: Every patient who crosses your office front door should be asked for consent to share medical information and progress in your office with their primary MDs, as well as any other physician they have seen for the condition with which they are presenting.
Nothing speaks higher to an MD of your services than the improvement of the MD's patient who, prior to your treatment, has struggled with pain and disability and has exhausted all other methods. It's advisable to wait until patient discharge to share a short one-page summary report for non-medical legal cases. These reports trump standard letters of introduction and will get you further in building MD/DC/DO relationships much faster!
Specialists: Specialists can be easier to get time with than primary care physicians, and they have a real problem you can solve. Many of the patients who come to them for a surgical consult have not yet had an appropriate course of conservative care. Your services provide something tangible to offer these patients and provide an indication that if they fail your care, they probably are a surgical candidate. It is especially helpful that some managed care organizations now require a trial of manipulation in order to authorize reimbursement of surgical procedures (2). It's also helpful that guidelines advocate manipulation for both acute and chronic pain (3)!
Grand Rounds: Grand rounds are educational meetings which take place at local hospitals, with teaching hospitals offering the largest variety of topics and frequency. The emphasis is always on learning and sharing of information relative to patient care. Attendance allows you to sit amongst your community of health care peers shoulder-to-shoulder and is a prime opportunity to meet community physicians, not to mention a learning opportunity. Attendance is free and it's as simple as showing up and finding a seat. To find Grand Rounds in your area, try a Google search with the key words "grand round" or "continuing education" and the name of your local hospital. Try to find out who is in charge of Grand Rounds and network your way to presenting a chiropractic case or new research. One important note: some hospitals have groups of physicians that gather to review a specific patient case and offer insight, referring to them as "Grand Rounds," but they are not open access such as the community grand round events.
Shadowing: Shadowing allows you to observe physician-patient interactions. Shadowing works by utilizing existing medical relationships (new or established) and asking them if you might shadow them for a morning or afternoon as a silent observer. Time between patients allows you to ask questions on how they chose a certain medication or therapy and even to share your experiences on similar cases, when appropriate. The insight you gain and the rapport you build is invaluable. Not every MD allows for shadowing, but it's worth asking about.
Networking: Existing MD relationships should be utilized for networking. Don't be afraid to ask a specialist, such as a neurologist, with whom they like to work in primary care or doctors to whom they refer to for orthopedics. It helps begin the process of developing an integrated care approach circle, even if it isn't under one roof, and it helps you expedite the process of meeting primary care doctors, who are notoriously difficult to get time with. Additionally, ask if you can use the MD's name when you reach out to him/her. It's rarely met with resistance, and, on occasion, the MD will offer to make an introduction on your behalf. This provides you with a warmer lead that is more likely to get you through the door and provides implied trust and support in your abilities.
Simple outreach by independent chiropractic physicians can help enhance medical comprehension and is a powerful opportunity for each of us to enhance patient access to our care. It's also the first step to building and participating in integrated practice settings.
Resources:
Katz JN. Lumbar disc disorders and low-back pain: socioeconomic factors and consequences. J Bone Joint Surg Am. 2006;88(Suppl 2):21–24.
The 2012 University of Pittsburg Medical Center Health Plan Guidelines for surgical management of chronic low back pain are posted online at: http://www.upmchealthplan.com/pdf/PandP/MP/043.pdf
Chou R, Qaseem A, Snow V, Casey D, Cross JT Jr, Shekelle P, Owens DK; Clinical Efficacy Assessment Subcommittee of the American College of Physicians; American College of Physicians; American Pain Society Low Back Pain Guidelines Panel. Diagnosis and treatment of low back pain: a joint clinical practice guideline from the American College of Physicians and the American Pain Society. Ann Intern Med. 2007 Oct 2;147(7):478-91. Erratum in: Ann Intern Med. 2008 Feb 5;148(3):247-8.
Christina Acampora, DC is the author of Marketing Chiropractic to Medical Practices (Jones and Bartlett, 2007) and the founder of Aligned Methods, a company specializing in helping DCs establish informed working relationships with medical physicians. She teaches the Introduction to Business Principles and Principles of Marketing and Communications courses at National University of Health Sciences. She can be reached at https://alignedmethods.com/.