Suprascapular Neuropathy: An overlooked cause of superior shoulder pain and weakness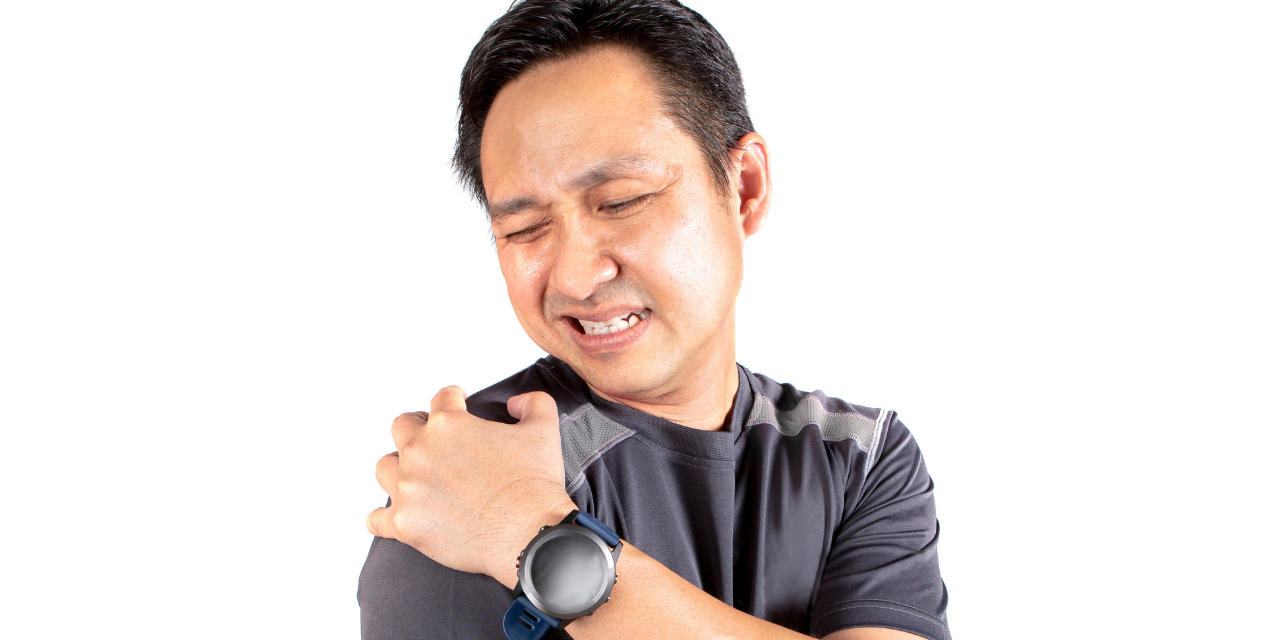 This article highlights a commonly missed diagnosis: suprascapular neuropathy. The condition accounts for approximately 2-4% of all shoulder pain but is present in up to 8% of patients with a full-thickness rotator cuff tear. Check out the following quick synopsis for up-to-date assessment and management considerations.
Introduction & Etiology
The suprascapular nerve arises from branches of the C5 and C6 spinal nerve roots, with a variable contribution from C4. (1) The suprascapular nerve innervates the supraspinatus and infraspinatus muscles, providing shoulder abduction and external rotation, respectively. The suprascapular nerve supplies sensation to several shoulder structures, including the coracohumeral ligament, coracoacromial ligament, subacromial bursa, acromioclavicular joint, and glenohumeral joint. (1) While early anatomical studies did not recognize a cutaneous branch, more recent dissections have identified sensory innervation to the lateral deltoid region. (2,3)
Suprascapular nerve injury typically occurs via compression or traction. (4) Suprascapular nerve dysfunction and rotator cuff pathology are frequent co-morbidities, in that rotator cuff pathology leads to suprascapular nerve dysfunction and vice versa. (4) The most common cause of suprascapular neuropathy is traction ischemia at the suprascapular notch or spinoglenoid notch from retracted rotator cuff tears. (4-8) Although suprascapular nerve dysfunction is relatively uncommon, accounting for 2-4% of all shoulder pain, the condition is present in up to 8% of patients with a full thickness rotator cuff tear. (5,8,12)
Clinical Presentation
Suprascapular neuropathy is typically unilateral and affects the dominant side more frequently. (9) The clinical presentation includes posterior superior shoulder pain and weakness. (4) Patients may complain of increased symptoms upon cross body adduction or internal rotation. (10) Overhead motions may exacerbate symptoms. (11) Pathoanatomically, more proximal lesions tend to produce both sensory and motor complaints, while more distal lesions (i.e. spinoglenoid notch) may result in a relatively painless denervation of the infraspinatus. (9)
Clinical evaluation may demonstrate tenderness to palpation over the suprascapular notch, i.e., deep and posterior to the AC joint, between the spine of the scapula and clavicle. (13) Range of motion testing may demonstrate weakness upon resisted shoulder abduction (supraspinatus) and/or external rotation (infraspinatus). Chronic cases may demonstrate palpable atrophy of the supraspinatus or infraspinatus muscles. Check out this demonstration of isolated strength testing for each rotator cuff muscle.
Diagnostics & Differential
EMG provides a definitive diagnosis. (14) Differential diagnostic considerations include: rotator cuff pathology, cervical radiculopathy, Parsonage Turner Syndrome (acute brachial neuritis), upper thoracic or costovertebral dysfunction, neoplasm, and myofascial pain.
Plain film radiographs, including suprascapular notch and Stryker notch views (hand on top of head, fingers pointing backward), may be used to rule out bony pathology. (10,15) MRI is more definitive, and positive findings include edema in acute cases, with atrophy and fatty replacement becoming more apparent as the condition progresses. (17) MRI also has the ability to rule out compressive pathology, including ganglion or paralabral cysts. (18,19) Ultrasonography is an alternative imaging option for suprascapular neuropathy. (17)
Management
Treatment typically includes rest with avoidance of activities that place sustained or repetitive stress on the nerve. Patients should avoid excessive scapular protraction, cross body adduction and overhead movements. (14) Conservative management can provide benefit. (4) However, exercises that cause sustained stretch of the suprascapular nerve are contraindicated. (14) Physiotherapy modalities may help to relieve pain. Oral anti-inflammatories may decrease inflammation.
Medical alternatives include steroid injections and surgical decompression in cases of persistent symptomatology or muscle atrophy. (20,21) Suprascapular nerve decompression typically relieves pain; however, return of normal muscle bulk and strength is less predictable. (4)
References
1. Cummins CA, Messer TM, Nuber GW. Current concepts review-suprascapular nerve entrapment. JBJS. 2000 Mar 1;82(3):415-24. Link
2. Ajmani ML. The cutaneous branch of the human suprascapular nerve. Journal of anatomy. 1994 Oct;185(Pt 2):439. Link
3. Horiguchi MA. The cutaneous branch of some human suprascapular nerves. Journal of anatomy. 1980 Jan;130(Pt 1):191. Link
4. Shi LL, Freehill MT, Yannopoulos P, Warner JJ. Suprascapular nerve: is it important in cuff pathology?. Advances in orthopedics. 2012;2012. Link
5. Gosk J, Rutowski R, Wiacek R, Reichert P. Experience with surgery for entrapment syndrome of the suprascapular nerve. Ortopedia, traumatologia, rehabilitacja. 2007;9(2):128-33. Link
6. Albritton MJ, Graham RD, Richards II RS, Basamania CJ. An anatomic study of the effects on the suprascapular nerve due to retraction of the supraspinatus muscle after a rotator cuff tear. Journal of shoulder and elbow surgery. 2003 Sep 1;12(5):497-500. Link
7. Mallon WJ, Wilson RJ, Basamania CJ. The association of suprascapular neuropathy with massive rotator cuff tears: a preliminary report. Journal of shoulder and elbow surgery. 2006 Jul 1;15(4):395-8. Link
8. Vad VB, Southern D, Warren RF, Altchek DW, Dines D. Prevalence of peripheral neurologic injuries in rotator cuff tears with atrophy. Journal of shoulder and elbow surgery. 2003 Jul 1;12(4):333-6. Link
9. Ferretti A, De Carli A, Fontana M. Injury of the suprascapular nerve at the spinoglenoid notch. The American journal of sports medicine. 1998 Nov;26(6):759-63. Link
10. Moen TC, Babatunde OM, Hsu SH, Ahmad CS, Levine WN. Suprascapular neuropathy: what does the literature show?. Journal of shoulder and elbow surgery. 2012 Jun 1;21(6):835-46. Link
11. Trojian TH Suprascapular Neuropathy Clinical Presentation. Medscape. Accessed 4/22/16 from: http://emedicine.medscape.com/article/92672-clinical. Link
12. Boykin RE, Friedman DJ, Zimmer ZR, Oaklander AL, Higgins LD, Warner JJ. Suprascapular neuropathy in a shoulder referral practice. Journal of Shoulder and Elbow Surgery. 2011 Sep 1;20(6):983-8. Link
13. Boykin RE, Friedman DJ, Higgins LD, Warner JJ. Suprascapular neuropathy. J Bone Joint Surg Am. 2010 Oct 6. 92(13):2348-64.
14. Skurja Jr M, Monlux JH. Case studies: the suprascapular nerve and shoulder dysfunction. Journal of Orthopaedic & Sports Physical Therapy. 1985 Feb;6(4):254-8. Link
15. Boykin RE, Friedman DJ, Higgins LD, Warner JJ. Suprascapular neuropathy. J Bone Joint Surg Am. 2010 Oct 6. 92(13):2348-64.
17. Hill LJ, Jelsing EJ, Terry MJ, Strommen JA. Evaluation, treatment, and outcomes of suprascapular neuropathy: a 5-year review. PM&R. 2014 Sep 1;6(9):774-80. Link
18. Inokuchi W, Ogawa K, Horiuchi Y. Magnetic resonance imaging of suprascapular nerve palsy. Journal of shoulder and elbow surgery. 1998 May 1;7(3):223-7. Link
19. Gerscovich EO, Greenspan A. Magnetic resonance imaging in the diagnosis of suprascapular nerve syndrome. Canadian Association of Radiologists journal= Journal l'Association canadienne des radiologistes. 1993 Aug;44(4):307-9. Link
20. Jacob PJ, Arun K, Binoj R. Suprascapular Nerve Entrapment Syndrome. Kerala Journal of Orthopaedics. 2012 Jan 1;25(1). Link
21. Post ME, Mayer JO. Suprascapular nerve entrapment. Diagnosis and treatment. Clinical orthopaedics and related research. 1987 Oct(223):126-36. Link