Chiropractic Physicians Should Urge Patients To Contact Congress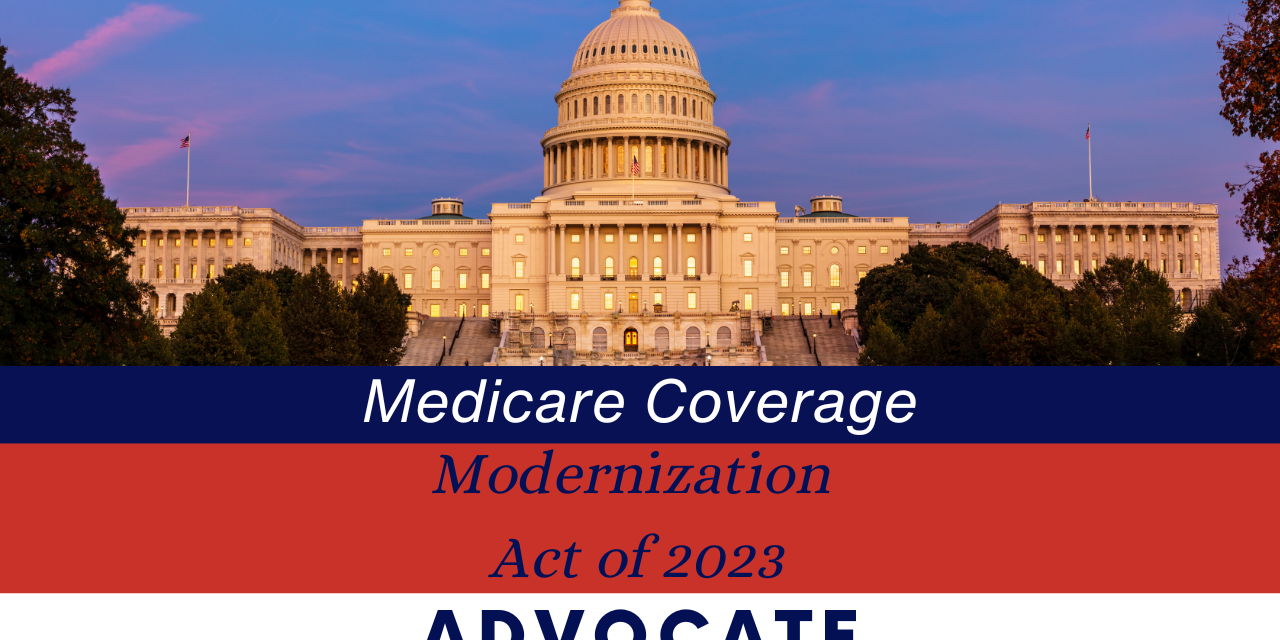 A game-changing piece of legislation is pending in the U.S. Congress regarding Medicare coverage for chiropractic physician treatments. H.R. 1610 and S. 799 would allow for Medicare reimbursement for a wide range of services rendered by chiropractic physicians. Chiropractic physicians and their patients can help push these bills through Congress by contacting their Congressperson and U.S. Senators.
Get Your Patients (and your staff) Involved
Your patients should also be urged to contact their elected officials. Steps you can take:
Distribute flyers to your patients (see Poster download below).
Set up a tablet in your waiting room for your patients to use the easy message system above in 1).
Share the link on your social media pages.
Share the link on your website.
Posters Available
Posters are also available for hanging in chiropractic offices to highlight this legislative campaign. You can download the posters by clicking on the images below: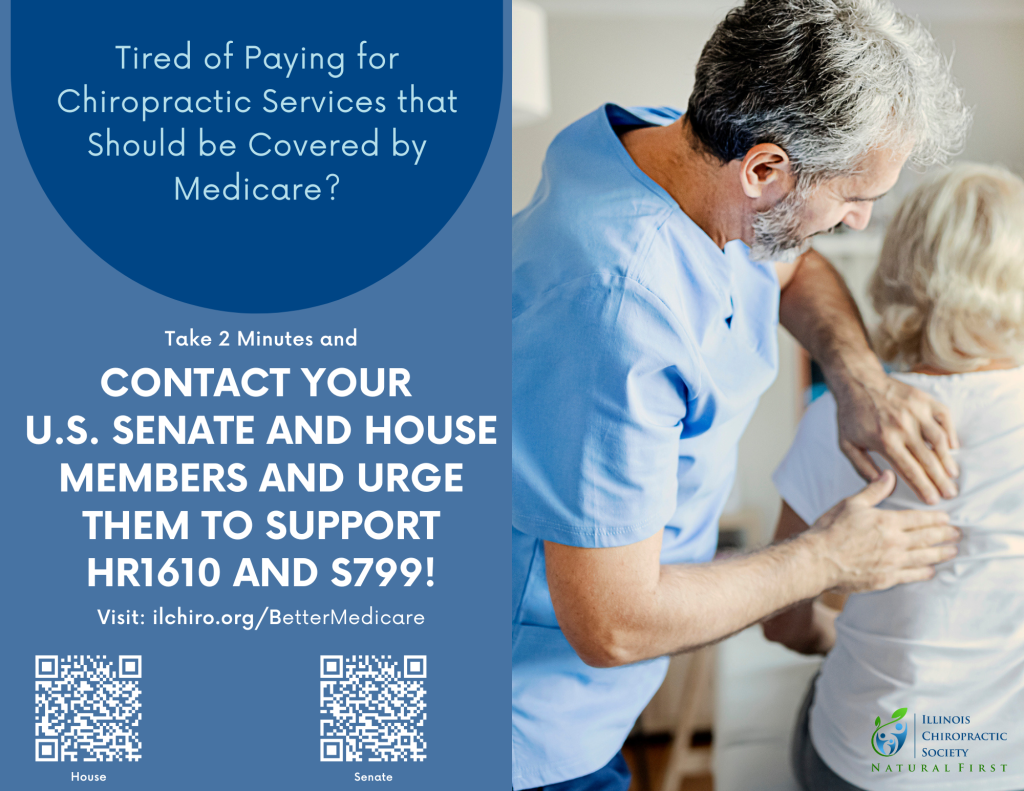 Involve Yourself
You can send a message to your Congressperson and Senator with just a few clicks.
Click HERE to quickly contact your Congressperson (under 2 minutes total),
Put in your name and address,
Click the "Review Your Message" button,
Click the "Send Message" button after reviewing the pre-written message, and
Repeat the steps above after clicking HERE to quickly contact our Senators.
Background and Talking Points
Currently, Medicare will only reimburse chiropractic physicians for one service — spinal manipulation – provided to Medicare patients. However, doctors are professionally bound to provide additional services to accurately diagnose a patient, resulting in undue financial hardship for patients who may not be able to pay out of pocket for all of the required services. Importantly, Medicare already pays other health care providers for these services, but Medicare requires patients to pay for these same services when provided by chiropractic physicians. Therefore, the patient's ability to choose their provider is limited.  You can click on this link to review the talking points.  For assistance, please contact Ben Schwarm, Director of Governmental Relations, at Ben@Ilchiro.org or 217/525-1200.